Mac Sports Collapsible Portable Hammock with 2 Camp Stools
In stock
H807S-2MAB5
The perfect camping gear set---This Hammock with camping stools is the perfect set for anyone who loves the outdoor.  You can relax on a hammock or sit on one of the two camping stools.  All items folds compactly for easy mobility and storage – no assembly required; set up and take-down in just minutes so you can maximize your time enjoying the outdoors
You'll Love This Hammock with Canopy Because...
Hammocks come in lots of styles, most needing a place to hang them and gymnastic skills to get in and out without being dumped on the ground. Not true with the Mac Sports Hammock! You'll love how its modern, ingenious design allows you to set it up quickly, and float comfortably in the air, about two feet above ground level.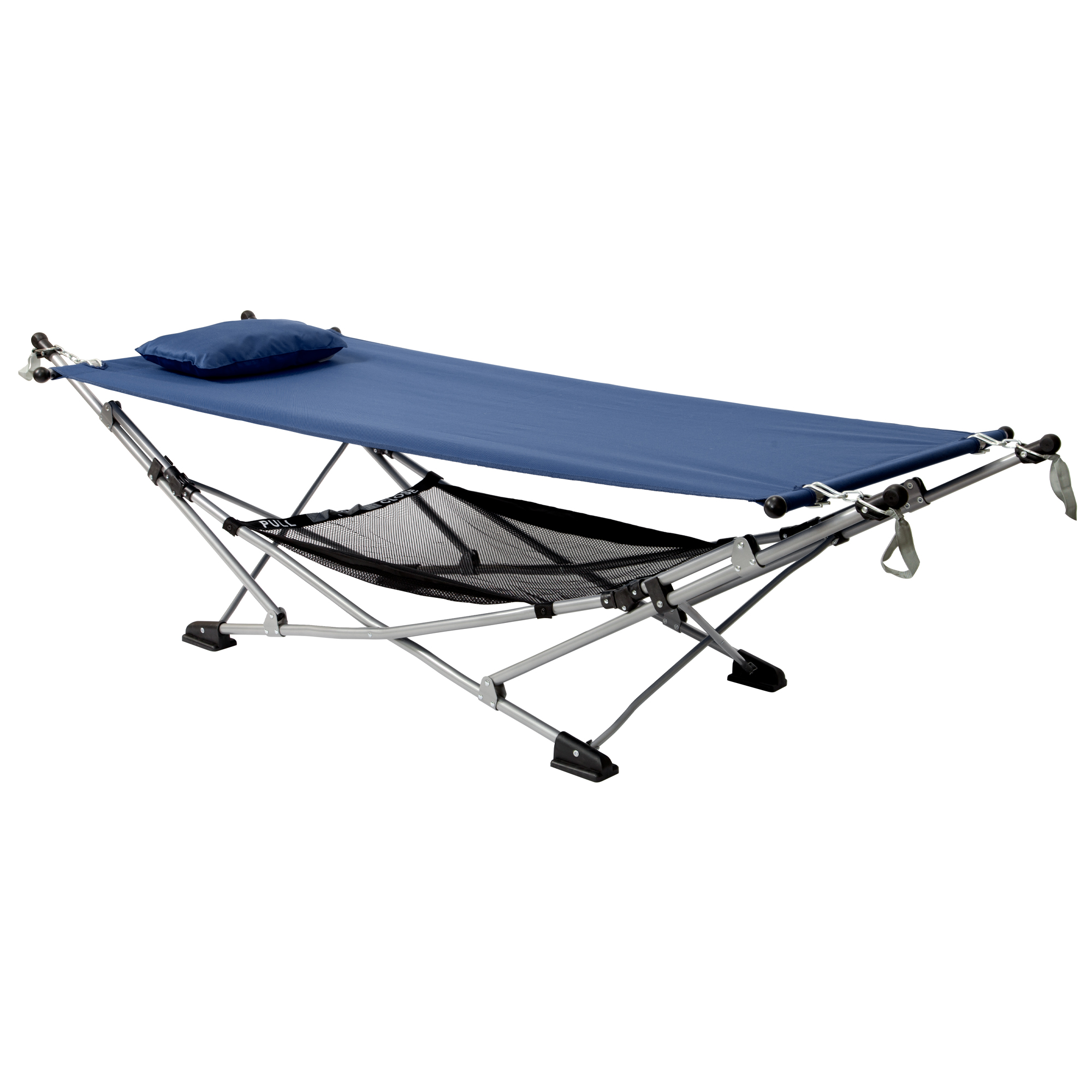 Features
Features You'll Love
Heavy-duty steel frame for durability
Removable canopy for sun protection
Soft removable pillow for comfort
Mesh net for light storage
Opens and folds with ease
Folds compactly for easy storage
Fitted matching carrying bag for easy transporting
A bonus two camping stools
1 year limited MAC Sports warranty

What would you say to another families about MacSports and what it's done for you?
See Yourself Why This Hammrock Is So Special...
Ready To Talk Numbers?
Discover if this Hammock with Canopy can offer exactly what you are looking for...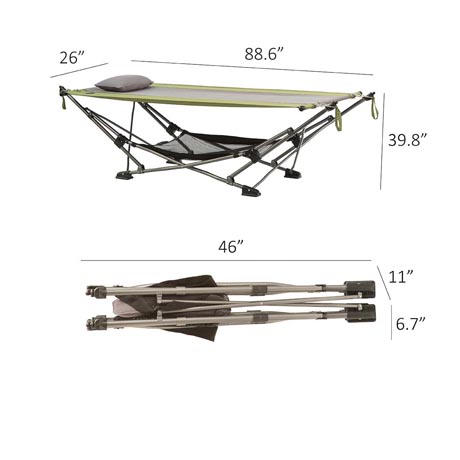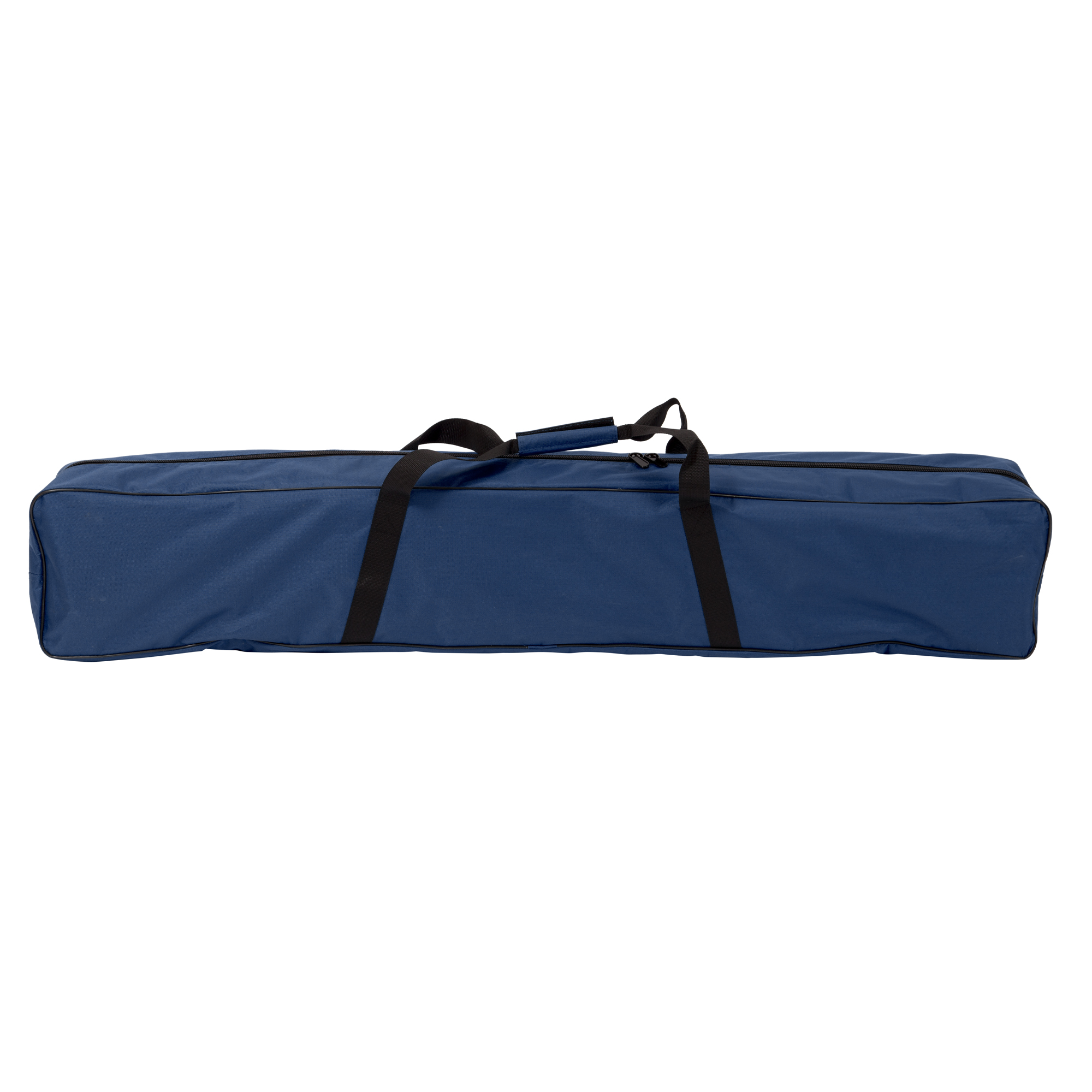 The perfect camping gear set---all in one convenient carrying bag; all items folds compactly for easy mobility and storage – no assembly required; set up and take-down in just minutes so you can maximize your time enjoying the outdoors
Standalone hammock made of heavy-duty powder coated steel frame for stability and lasting durability; safety feature includes double attachment on each end to prevent tipping; soft removable pillow for neck support
Mesh net beneath the hammock for light personal storage--big enough for speakers, backpacks, handbags and snacks
Pair of folding camp stools to sit around the campfire; foldable and lightweight for easy mobility but also made with high-quality steel frame to withstand up to 225lbs
Store each item in its individual bag to protect them and enjoy for years to come. Throw them all in the hammock bag for portability and convenience when traveling







Size Unfolded (for Storage):

Approx. 88.6"L x 26"W x 39.8"H

Size Folded:

Approx. 46"L x 11"W x 6.7"H

Weight Capacity:

Approx. 250 lbs

Product Weight:

Approx. 32.2 lbs
Here's why...
You'll Never Go Back To "The Old Way" Again:
The heavy-duty steel frame won't collapse until you want it to. There's even a mesh net within arms reach for storing your book, or hat, or a spare wrap. If the sun awakens you from a short slumber, add the removable canopy, and return to dreamland. These two camping stools can be set up in seconds so you can relax and fully enjoy the outdoors.

Keep It For Years To Come...
This Hammock is built to last. With continued care, this nifty helper will let you enjoy outdoors for many years to come. Now for your owner's manual...
Keep Canopy from collecting dust and dirt.
If it get's wet, dry it thoroghly.
A drop of oil on the hinge does wonders.
Remove stains immediately to keep it look clean.
Fold it back for storage after use.
In stock
H807S-2MAB5
The perfect camping gear set---This Hammock with camping stools is the perfect set for anyone who loves the outdoor.  You can relax on a hammock or sit on one of the two camping stools.  All items folds compactly for easy mobility and storage – no assembly required; set up and take-down in just minutes so you can maximize your time enjoying the outdoors
You May Also Like
This Mac Sports MacRocker is the Rocking Chair that you have been looking for.UPC: 886237026392 E...
This anti-gravity chair features everything you would want in a zero-gravity lounge chair, includ...
Maybe you've been dreaming of a hammock for your patio, but don't have a place to hang it. No wor...